Best Time to See Famous Place of Bikaner
Bikaner's initial heritage site will take you back to the era of Kings and Queens, which can leave you atheistic with fond memories for years to come. The sand scattered all over the city are included in the beauty of the city. There are also some excellent racing camels all over the world in 'Camel Country'. Jaipur Tour Packages 
Visit at the Perfect Time to See the Most Famous Fair and Festival
Gangaur Festival: This festival is celebrated every year in Bikaner in the month of April. The name of the festival is taken from Lord Shiva and Gauri. This festival is dedicated to Goddess Parvati.
Kolayat fair: This is the most popular festival in the city, which is organized every year in the Kartik month. People go to this fair and take a dip in Kolayat lake on the full moon day during this festival.
Camel Festival: This is another festival which is also famous in Bikaner. Tourism Department of Rajasthan Government, Arts and Culture organize this festival in which many people from all over India and abroad participate.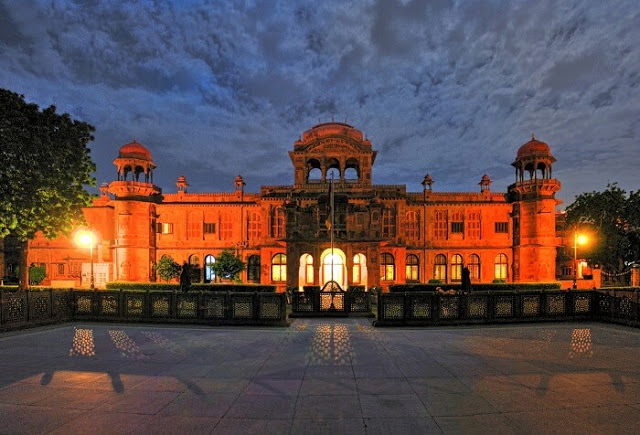 September to March Bikaner
The best time to go to Bikaner is from October to February. The camel festival occurs every year in January. The rest of the year is very hot and should be avoided. Bikaner extreme winter and extreme summer witnesses From March to June, the temperature is rising as high as 46 degrees Celsius. Dust storms are very common during this season. The monsoon comes during the period from July to September. These months are not as suitable as the weather gets hot and humid. October to February is the winter season. Temperatures can fall 4 degrees. However, this is the best time to go to Bikaner after the weather is pleasant. Udaipur Tour Packages
July to October Bikaner
Monsoons come to Bikaner around this period. The city will have moderate rains with a humid environment. Although monsoon is not a top season to go to Bikaner, many luxury hotels offer attractive weekend getaway deals and discounts that you do not otherwise receive.
March to June Bikaner
April marks the beginning of the summer season. During summer, avoid going as hot winds, and dust storms can be put in the heat. But if someone wants to avoid the crowd and has the patience to bear the heat, visiting Bikaner during the summer can prove to be a good issue.