Best Places in Rajasthan to Spend your Diwali Night
Diwali is the festival of lights, and one cannot deny the fact that this night is the most magical night that you can ever experience. However, with the lights and sounds of fireworks in the sky, there are many harmful gases that are being mixed with the air, and this thing can cause a lot of damage.
Many people are becoming aware of all such things, and you need to stop using crackers and play a cracker free Diwali. Anyways, if you are planning for some magical nights to spend in Rajasthan then here are some places where you can find the best night sky.
1) Nahargarh Fort, Jaipur
Ever been on the top of a city and wonder about how it would feel to see a city beneath your eyes with fireworks. Well, that is possible in Jaipur, and if you are with your lover or your wife or even with your kids, this thing is going to be the best thing that you will ever experience.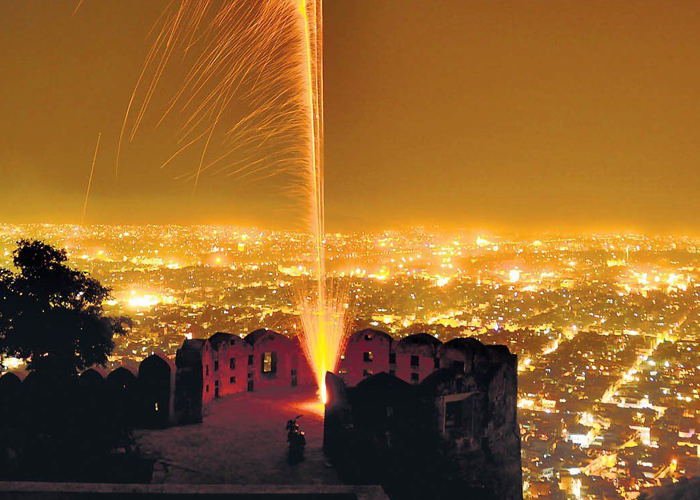 The night sky looks fantastic with the fireworks all around the sky and the whole city under the hill. Besides you, there are 3 forts that look surreal, and you can spend a light and sound show. You can get hold of those things in really an amazing way, and that will add up spice to your Diwali night jaipur for sure.
2) Sand Dunes, Jaisalmer
Under the starry sky of Jaisalmer, you can find almost everything and anything. The deserted area and the sand dunes part of Jaisalmer is a perfect destination if you want to find peace.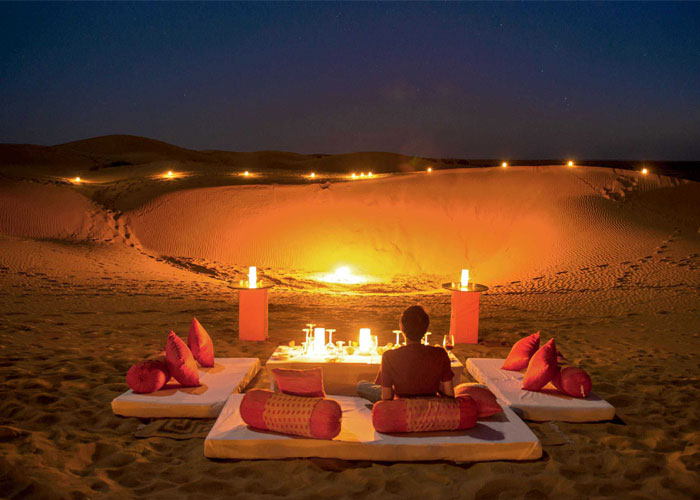 Not that much, but still desert camping in between the desert of Thar can add up so much fun and there are least chances of getting any type of sound around you for the celebration. You can have a bonfire nearby and the night will turn magical with all those things in your life. You can add up so many things to it and that night will turn out to be the best night that you have ever experienced.
3) Lakes of Udaipur
Udaipur is the city of lakes and what else do you need if you are obsessed with lakes. The starry sky with the colors of dark in the lake with winds striking your face looks feels just surreal. You can choose up any spot with a lake in Udaipur.