Jaisalmer New Year 2019  Tour
New Year is the time to welcome the year ahead with a relaxed and rejuvenated mind and body. So take time off your busy schedules and make the best in the desert in Rajasthan. Royal adventure tours offer the New Year Tour Packages that suit your pockets. So instead of scratching your head and wasting time on other websites in comparing the rates on the Jaisalmer Tour Packages, you can simply go with the star rated packages offered by Royal Adventure Tours.
We claim to understand the comforts and desires of our clients in the best possible ways. When you travel with us, your entire itinerary is planned and arranged with our associated hotel partners, travel services as well as the guides of the sightseeing venues.
The Jaisalmer New Year tour packages are aimed to make you feel the warmth of the Rajput legacies while welcoming the New Year. You get the royal sensation of the Rajput lifestyle while you are still surrounded by the modern facilities and amenities.
The Jaisalmer New Year Tour Package is 2 nights 3 days tour to Jaisalmer and includes the sightseeing in and around the Golden City along with the desert camp facilities.

The package includes:
One night stay at a star hotel in Jaisalmer and a one night stay at the desert camp in Jaisalmer
Welcoming the guest with garlands and bouquets.
Welcome drinks, fruit baskets, cookies and snacks on arrival
Accommodation in the hotel on a twin sharing basis
Bed tea and breakfast
Basic hotel amenities as available to the other guests of the hotel
Facilities of the pool and the gymnasium
Entertainment on the poolside
Buffet dinners
Camel safari in the desert camp
Evening cultural programmes in the Jaisalmer desert camps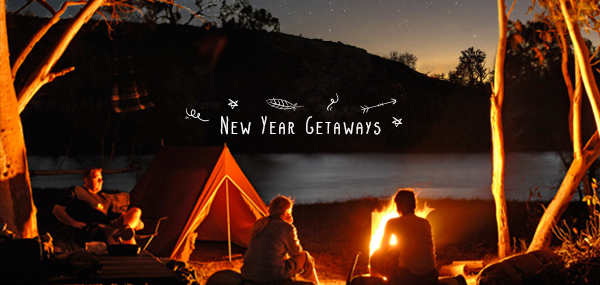 The package can be extended by a few more days by coupling it with some other package as well. The customized package thus suits the guests as well.
Sightseeing in and around Jaisalmer includes the Jaisalmer fort, the Patwon ki Havelli, Salim Singh ki Havelli, Gadisar lake, the Jain Temple and even the haunted villages like Kuldhara. The cultural programmes around the evening Bonfire in the desert camps include the music and dance by the folk artists and competitions and contests for the guests. The photogenic view of the sunset behind the dunes poses thrilling experiences.
The New Year packages have been arranged by us focusing the honeymooners and families. These are also for the corporate and the business collection teams that intend to celebrate the New Year in a group way in the desert surroundings. The professional executives at the help desk guide you in your selection of the package and the ease in the payments make us one of the sought after Tour organizers in the state.
Our well-organized itinerary and our quality services are sure to make your New Year trip in Jaisalmer a memorable one for a long time to come.
Visit More Information – Rajasthan Tour Packages