How to pack your bag for your trip of Rajasthan?
This is a main question before you visit Rajasthan How to pack your bag for your Rajasthan Trip? Rajasthan is a state where you have many new things to experience in heritage. Do you have more interest in heritage and history? Then visit the cultural Rajasthan without any doubt, we have the question of why you should choose Rajasthan as your journey! So you have finished Rajasthan as your travel destination. So pack your bag for Rajasthan now! Do not panic what is to pack and what not, we will help you here!
What should you pack for Rajasthan Trip: When we are going away from our homes, we take a little more attention to the item so that we do not have to face any kind of trouble during the trip? So do not need to hustle yourself with packing, keep calm and restraint during packing so that you do not forget the things at home.
Things you should keep in mind carefully Rajasthan trip :
Essential documents for your journey: The documents needed for your journey smoothly and without interruption are important to you,
Which documents do you need with you for :
Passport: If you are not a citizen of India then the most important thing in your journey is your passport, remember that if you do not take it with you then you can not go on the flight at any cost. So first put it in your bag.
Visa: If you are a foreigner, before booking any ticket or hotel for Rajasthan, to avoid any problem, you must get a visa of at least 6 months. Keep it safe!
Money: You do not have any money in any trip, so keep a sufficient amount of cash in your possession and keep it in your bank account, which you can use through debit card. Because keeping more cash in pocket is not a good sign.
Air Tickets: Make sure to book your air ticket before visiting the state of Rajasthan. Rajasthan is the capital city of Jaipur, which is the International Airport, where you can view ticket booking facility online from your country. And your Rajasthan trip can start from Gulabi Nagar Jaipur. If you are starting your Rajasthan tour from Jaipur then here some Jaipur City tour packages are available.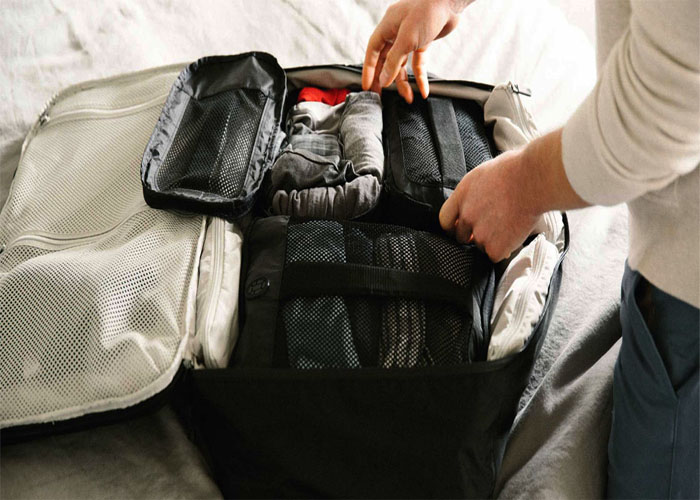 Pack your bag for your Rajasthan Trip. 
First of all, take your toothbrush and take toothpaste from your washroom, make a separate kit of it.
Keep your makeup kit or shaving kit in your bag.
If you take medicines every day, keep your medications, do not forget to medicines to avoid health problems.
Shirt or T-shirt of trousers and full sleeves, you will be required at the time of going to the Jain temple.
If you are going on a Rajasthan trip in the summer, put cotton cloth to wear.
Keep more clothes to avoid laundry.
Put a pair of shoes and sleepers extra.
Keep all your electronic gadgets and mobile chargers.
According to the Rajasthan trip, hopefully you have packed your bag properly. Once again check all the stuff. Now close your bag, take a taxi to the airport to enjoy the trip to Rajasthan in India. We are here to welcome you and book Rajasthan State tour packages from here to make your Rajasthan trip memorable for you.