Party destination in Jaipur| Nightlife in Jaipur
Jaipur trip  bery famous and historical events place of india where you  can enjoy of night out with help Jaipur Tour Packages. The historical place of Jaipur is very wonderful when the sun sets and you are done visiting the monuments of Jaipur? In case you are wondering (and also underestimating) about the nightlife in the Jaipur Pink City, then let us assure you that the nightlife here is not vibrant with the options to confuse you as to which one to select.
There are some favorate place of Jaipur which is given below, Where you can enjoy night life of Jaipur. F
F Bar, nightlife in Jaipur
If you are a party person and you are looking a Bar where you can enjoy night Life then book then you can enjoy in Bar & Lounge which is the best place to night our where you can enjoy after office hours. Where you can seat poolside and chill out by the blue waters.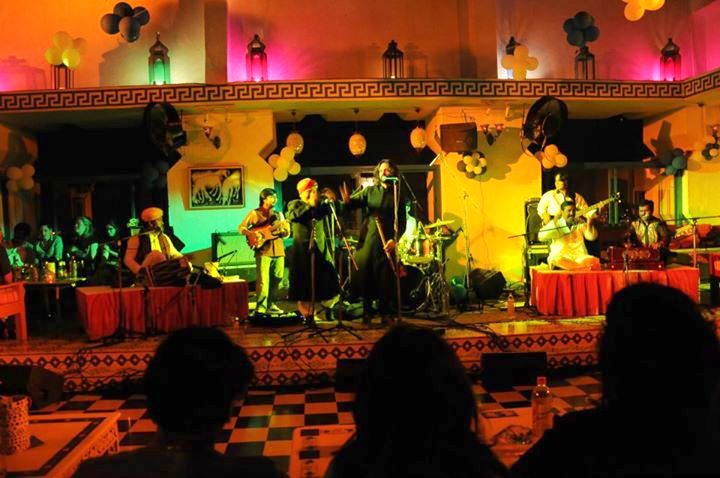 Nowadays every girls or boy are interested to selfied so Selfie Point is situated in many place of Jaipur which is another attraction for all the selfie lovers. Their main agenda is to keep the entertainment quotient high, and they always dance to new events such as Live Sufi Band which is performed by Rajasthani folk singers and as a part of the Pet Festival.
Blac Out
If you want to take your girlfriend, wife or Friends then you can enjoy of lovely candlelight dinner in Black out which is a famous restaurant in Jaipur and there are many Restaurants in Jaipur which will surprise you with their charming ambiance. Long Island iced tea when you especially taste the cream broccoli in the shining moonlight. There is also a hookah system in Jaipur which is available in all over restaurant either small type or big type restaurant. The atmosphere of the place is very much appreciated. Bright shades create an ideal backdrop for photographs.
OTB In GT
Otb is is the best age retro-lounge in Jaipur which provides various type of disks like as steak filet, Donger Burger, Miso Chicken and  Roast Chicken with wonderful music and live events. You should try The exotic cocktails and delicious desserts.It is indeed a one-stop destination for everyone.  OTB is open Monday to Sunday at 11:00Am to 11:00 PM.
New Year Party In Jaipur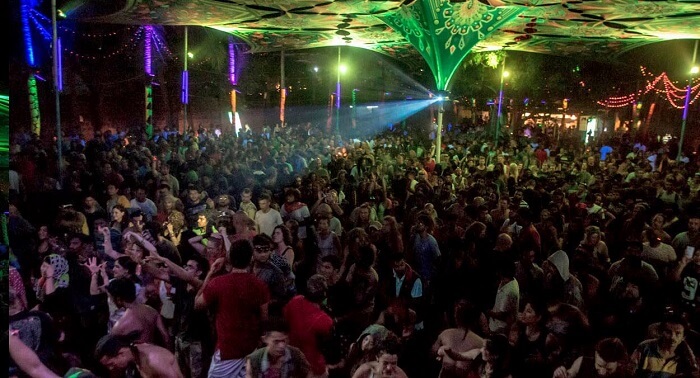 Enjoy the party of New year in Jaipur with appetizing food, royal hospitality, bonfire, champagne, and of course the folk music mixed with DJ tracks to make you dance all night long with the unlimited drink. The Either or New year party of other parties in Jaipur is the very comfortable and energetic atmosphere which is perfect for the people who want an incredible mix of contemporary and traditional festivities.
100% Rock
Do you know about 100% rock which is address id R-14, Yudhister Marg, C Scheme, Ashok Nagar, Jaipur, Rajasthan 302001. This is a best pub of Jaipur. This pub remains open till midnight Monday to Sunday where you can enjoy with your friends, girlfriend or couple , so after sightseeing,  visit this pub for a night of partying and dancing. Where there is live DJ spinning out mind-boggling tracks. All The dishes are very delicious and there are some amazing cocktails and mocktails that you can sip here. karaoke is also available their where you can sing if you want to sing.
Lady Night In Jaipur
Do you know about Ladies night which is come back in craze in pubs and clubs of Jaipur these days? All the stunning girls of Jaipur around the town pamper yourself and your girlfriends with either a free beer or a cocktail while you also get to party and chill to the beats of the in – house DJ Dance. Let loose and dance like no tomorrow. So All Ladies, Lets celebrate stint with these top clubs in Jaipur through Rajasthan tour Packages