Top Restaurants to Eat Rajasthani Food in Jaipur
Well if you have ever come to Jaipur and do not eat the traditional food here, then your tongue has lost a very good taste. And your nose has not received a very good smelling experience. When you go to eat traditional food of Jaipur Daal, Bati, and Churma. So you should know which restaurant is the best in making this food. so let's we should discuss Top Restaurants to Eat Rajasthani Food in Jaipur. If You want to Travel and know About best things of Rajasthan then here some Rajasthan Holidays Packages available.
1. Chokhi Dhani:
Jaipur's famous village-themed resort attracts tourists for the cultural splendor of Rajasthan, which includes folk dance, folk music and rhythmic rhythm in the background. This restaurant is known for its traditional dishes made from ghee. The colorful trays served to eat in the Chokho Dhani make you enjoy every moment with tastes.
Address of Chokhila Dhani: Tonk Road, Jaipur, Rajasthan
Opening hours of shakhali Dhani: 05:30 pm to 11:00 pm
Foods sharp Dhani: churma, panipuri, Rajasthani plate, Kicdha, ice cream, butter, curry
Two people's food charging in Chokho Dhanii: 1600 (approx.)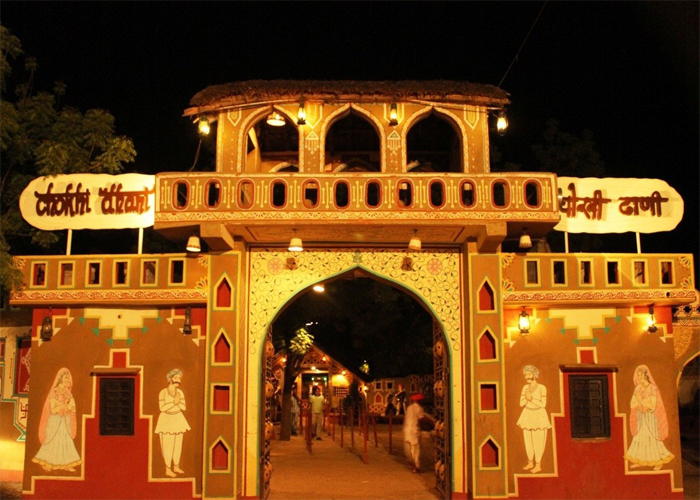 2. 1135 AD:
This award-winning restaurant is located inside the Amer Palace of Jaipur. Walled walls, plush royal chairs, and gorgeous resonant applause with gold's attraction bring any tourists here. A dining room is embellished with silver and gold, which maintains the privacy of the people.
and food? Consumption made by the supervision of royal cooks is served in the royal behaviors, which again enhances the aura of the Kachwah tribe. Lal Mas is the main dishes in 1135 AD. Because It's a delicious curry made with mutton pieces prepared in curd, which is prepared with the right mixture of garlic, red mathania chillies, and other spices.
1135 AD Address of: Aamer Fort, Jaipur, Rajasthan
Opening Hours 1135 E. 11:00 AM to 10:30 PM
1135 AD Major foods of: Chicken Tikka, Ajayvani Mahi Kebab, Red Mas, Plate, Naan, Paneer Lavdar, Ambar Gosht
In charge of food for two people in 1135 AD: Two 2700 (approx.)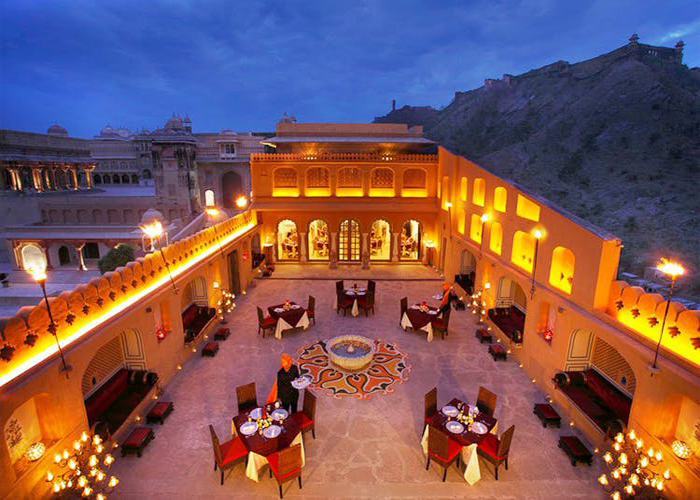 3. Spice Court :
Every person living in Jaipur will surely advise you to eat here for this quiet and dinner place. Here traditional Rajasthani dishes are available to eat like oasis in the desert; After a busy and stressful day, they can cure your mood. The wild mass with deep taste gives a different taste to the lips, but the real star dish of the Keema Bhatti menu is.
Address of Spice Court: Acharol House, Civil Lines, Jaipur, Rajasthan
Spice Court opening hours: 12:00 to 04:00 and from 07:00 to 10.30 pm
Must See Major Foods of Spice Court: Red Mas, Wild Fish, Kema Bhati, Bhuna Chicken, Malai Kofta, Biryani, Chicken Tikka
Two logo food charging in Spice Court: ice 1000 (approx)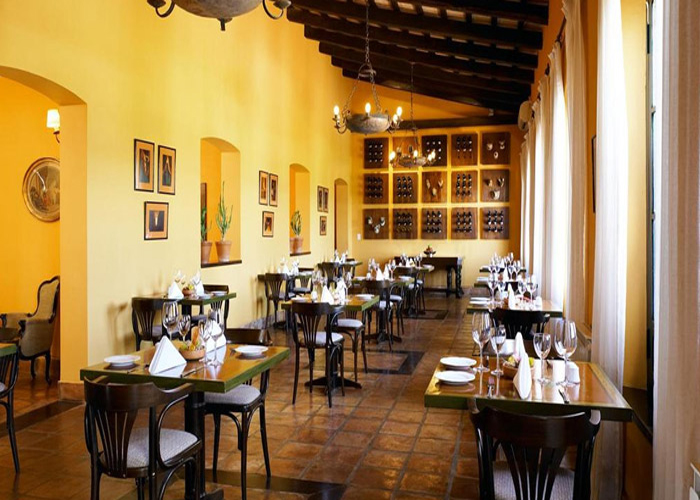 If You want to Travel and know About best things of Jaipur then here some Jaipur Holidays Packages available.