Jaisalmer is situated in the heart of the 'Thar Desert' and is commonly called 'Golden City'. Book your Rajasthan Tour Package for Jaisalmer tour to visit and explore the beauties of nature. In Jaisalmer, there are many best hotels which offer you the best hospitality cum services. There are many things which you have to keep in mind while taking the hotel. It is difficult to find the best hotel from outside. Here there is a list of some best hotels in Jaisalmer which are affordable and economical.
1.Fort Rajwada
 It is the best heritage hotel. Its architecture is similar to as the ancient royal palaces. It is approx. 5km away from the airport. This hotel offers the rooftop Sunset Bar promises you the luxury of watching the sun set behind the exquisite Jaisalmer Fort while sipping on the choice of exotic drinks. This will be a perfect place for staying with family and spending quality time.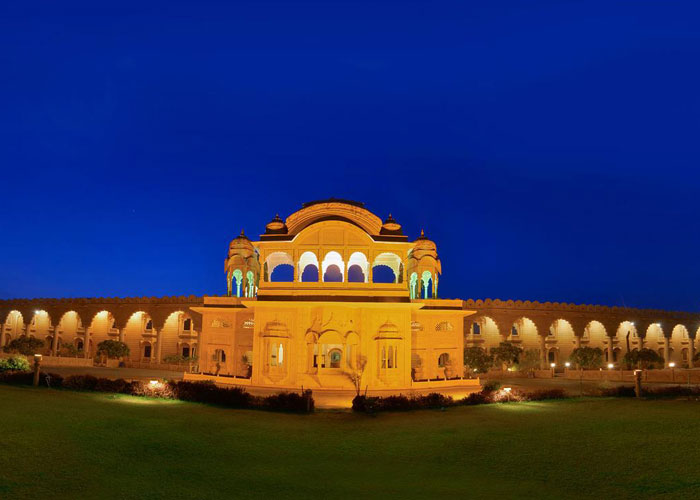 2.The Gulaal:-
 It is a luxury hotel which offers peace, ethnicity, cleanliness and old age romance. Gulaal offers excellent service for staying with luxury, cleanliness with all comforts of modern life. It is a place where east meets the west. It is located in between the Thar Desert, which gives a pleasant feeling to stay and see the nature's beauty. The interior architecture of the hotel attracts the attention of the tourists. In the hotel, there is an old vintage car which is used for VIPs.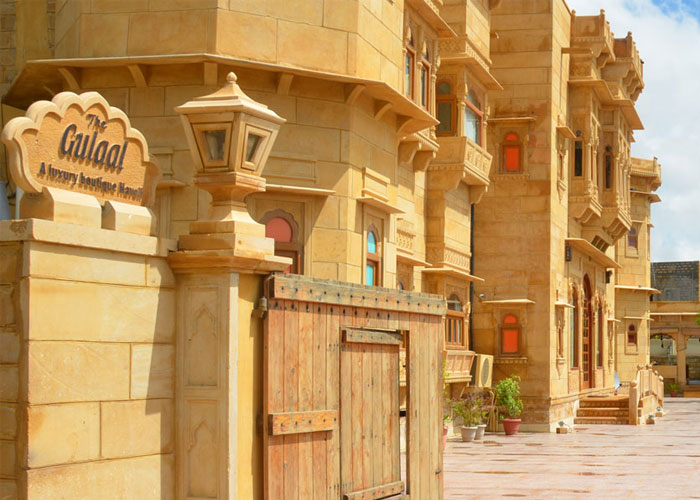 3.Hotel Victoria:-
It is located at the Jaisalmer railway station, just 5 min away from it. This hotel provides free Wi-Fi and laundry service. Breakfast and Parking facility is complimentary. In the rooftop, there is a big swimming pool. There is a big hall with air-conditioned for a get-together and parties. There are deluxe rooms with big Led and balcony. There will be a live concert on Sunday night.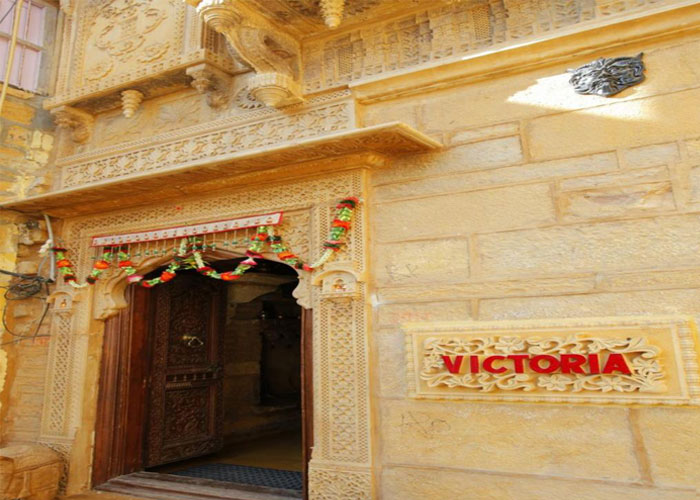 4.Hotel Rang Mahal:-
Hotel Rang Mahal maintains the reputation of being one of the few hotels that served its guests with the latest trends in the hospitality. Located in the heart of town, Hotel Rang Mahal is just about 3.5 km away from Railway Station and 2 km from the Bus Stand. Hotel Rang Mahal is hardly a few minutes away from major shopping mall from the city.  It is on one of the best hotels in Jaisalmer which is renowned for its hospitality and good services.