Tips of Planning Rajasthan Tour
Planning the next holiday can be a time of excitement for the whole family to Rajasthan tours With Rajasthan Tour packages. it is now easier than ever to plan a trip to the famed tourist favorite. Following are tips that can help anyone going on Rajasthan Tours.
Choosing the right tour operator
This is a no-brainer. It is best to locate a tour operator that has a lot of experience in organizing such tours. It takes quite a bit of planning and logistics to prepare a trip itinerary that the whole group will be comfortable with. Also, it is important to choose the right trip with the tour operators because there may be quite a few choices with each of them. This will prove useful when the time for the holiday comes.
Affordability matters
Most people choose Camel Safari Through Rajasthan Desert Safari tours Packages because they are not just convenient, but because they are very economical. Going by air is easy and fast, but it can cost a lot of money too, especially if one is booking tickets late. But with the affordability that bus tours offer, people are able to see a location they have been wanting to for years in an economic manner.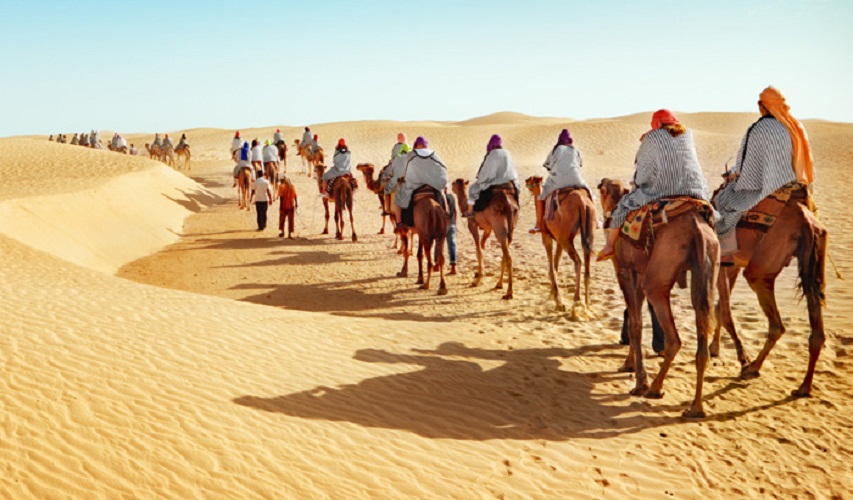 Packing well
An important tip for Rajasthan tours is packing well. Why? Because with these type of tours, there is little opportunity for the travelers to leave the group and go shopping for the things they need. Everything is planned in advance and leaving the group and going off in a strange place is not recommended. That is why carrying all the essentials one needs such as medicines, a book, phone charger, etc. is very important.
Enjoying everything
When traveling in a bus for days on end, the company can feel a bit stifling, even if one is traveling alone. However, it is important to take it with a pinch of salt and an attitude of enjoying as much as one can. With most holidays no matter how expensive it is, there are always some things that may not be perfect. So making the most of the trip and actually having fun is the attitude to adopt. So eating well, enjoying all the tourist locales the tour guide has planned and generally having fun is the most important thing to do.
Shopping a lot
To go to a Jaipur and not shop would be criminal. But it is always advisable to shop smartly and not buy without discrimination. Shopkeepers can spot tourists from a mile away and it is easy for them to charge exorbitant prices for cheap items on display. So shopping around and picking items that are indigenous to the new place one is traveling to is a good idea. With Jaipur tour packages
With Rajasthan Holiday packages, anyone can plan a visit to this All the Rajasthan that has kept people around the world enthralled. Planning in advance and booking with the right tour operator can make a world of difference.